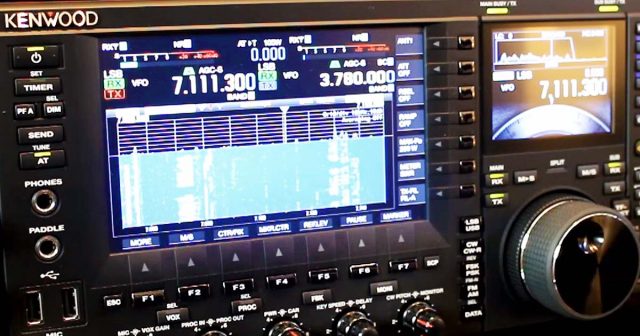 We don't usually cover high-end, luxury radios on this site — our primary focus is emergency preparedness communications — but I grew up using a HF Kenwood Base Station, so I am a bit nostalgic whenever I see a Kenwood Radio.
The Kenwood TS-990S is a high-end, luxury radio designed specifically for DXers.
A Prepper's Look at the Preparedness value of the KENWOOD TS-990S:
Listen, this radio is probably not the radio I would suggest for preparedness purposes; as a base station it's going to probably be far superior to anything currently in your shack and 99% of the radios currently on the market, but I would have a really hard time mentally being able to bring something this expensive out into the field!
But this is a luxury radio, and for those who can afford it there are a lot of things that we really liked about this radio and there is no getting around the fact that nine times out of ten this radio will outperform most of what's out there.
Preparedness Views on the KENWOOD TS-990S – Here are some of the features we like:
Awesome Filtering: The filtering on this radio is phenomenal; the is 10 through 4000 Hz and you can use as much or as little bandwidth as you need when trying to tweak the radios audio. The radio also has an 18 band TX EQ with a ton of presets and customizable settings that can be used to modify your TX Audio.
This radio can dig out extremely weak stations on SSB better than anything we've used before.
If you do a lot of CW, RTTY and PSK you are going to love the hell out of this radio. For digital operations the radio features three USB ports, you can hook up a keyboard and DVI monitor, and you can encode/decode and transmit RTTY, PSK, and CW on the radio's internal screen. The other plus, is that if you are just getting into digital everything you need is in this radio – no external computer needed for RTTY and PSK!
Not that anyone spending this much can't afford to buy external options, but we do like that the radio has a built-in automatic antenna tuner, an SWR meter, and built in AC power supply.
Here is what we didn't like about the KENWOOD TS-990S:
For a radio this expensive, I expected a hell of a lot more from the manual and documentation. That being said, with any luxury radio you are going to be doing a lot of research and learning outside of the manual, but a better job needs to be done with the documentation and user instructions.
For most hams, especially those looking for a dedicated emergency communications rig, this radio is overkill and then some!
The Radio is HEAVY as hell; a real boat anchor. As a base station I actually really enjoy a big hefty radio; ergonomically, they are just so much easier and pleasant to use, but the hell if I would want to haul this beast of a radio into the field!
KENWOOD TS-990S Specs and Features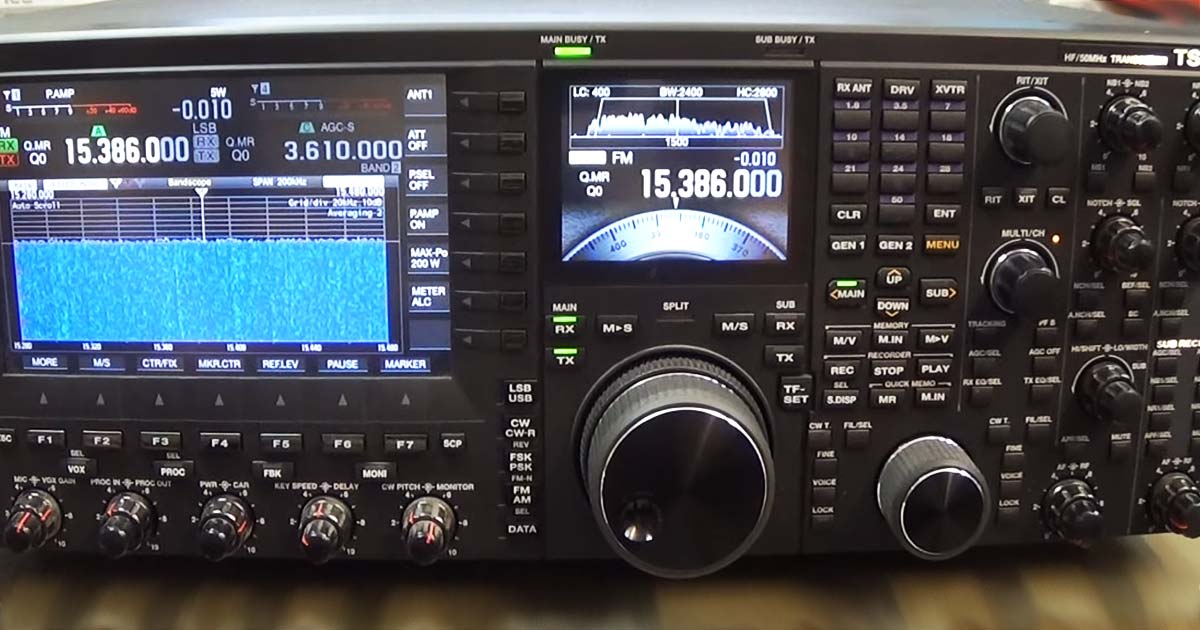 Frequency Coverage:
TX Frequency Ranges: 1.8 to 54 MHz Amateur Radio bands
RX Frequency Ranges: 30 kHz to 60 MHz
Modes: CW, SSB, FSK, PSK, AM, FM
Output Power
CW/SSB/FSK/PSK/FM (AM); 200 W (50 W)
RF power is adjustable from 2 to 200 watts.
Overall Impressions: The Kenwood TS-990S
The Kenwood TS-990S is by no means a radio that 99% of us really need; but for those that can afford it this radio does just about everything you could ever want a radio to do and then some. In fact, I doubt most people will ever fully utilize or even understand what this radio can really do.
From a hobby perspective and as a base station it's hard not to love this radio; from a pure emergency preparedness perspective I'm never going to bring something this heavy and expensive out into the field.