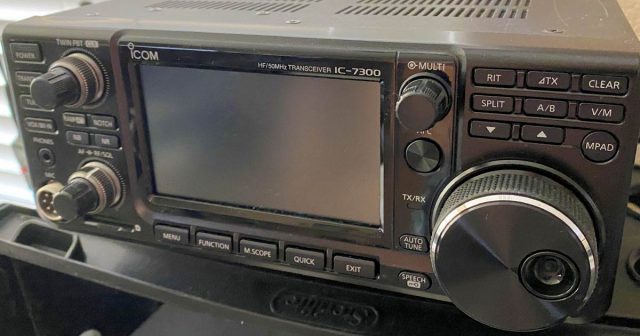 The ICOM IC-7300 is one of our favorite radios on our list, and is actually one of our primary radios that we use in our shack.
The ICOM IC-7300 is a popular transceiver that was introduced in 2016. It has quickly gained a reputation as a reliable, high-performance radio that is both easy to use and packed with features.
Key Features of the IC-7300:
Design and Build Quality: The IC-7300 has a modern, sleek design and is built to be sturdy and durable. The buttons and controls are well-placed and easy to use, and the large color touchscreen display is intuitive and responsive.
Performance: The IC-7300 performs excellently across all modes, including SSB, CW, and digital modes like FT8 and PSK31. It has a wide range of frequency coverage, from 0.030 MHz to 74.800 MHz, and features a powerful 100-watt output. In addition, the receiver is highly sensitive and has excellent noise reduction capabilities, making it ideal for weak signal work.
Features: The IC-7300 is packed with useful features for both new and experienced hams. It has a built-in automatic antenna tuner, digital signal processing (DSP), and voice recording capabilities. It also has USB connectivity for easy integration with digital modes like FT8 and PSK31 and remote control operation.
Ease of Use: Despite its many features, the IC-7300 is easy to use and has a simple and intuitive menu system. The touchscreen display makes navigating through menus and settings easy, and the built-in scope display is useful for real-time monitoring signals.
A Preparedness Look at the Icom IC-7300
The ICOM 7300 is one of our top picks when it comes to preparedness radios, but we also think it's a great option for Apartment Preppers or those who may not have a ton of room for fancy antenna setups. In fact, we've hooked the radio up to everything from a crappy little 2M magmount antenna to a a simple wire laid out along the floor for testing purposes – we were not transmitting with that setup, simply testing its ability to receive – and found that the sensitivity is so far beyond other radios that we've tested that we've made this our go to radio for pretty much all situations.
Even with a less than ideal antenna setup, we've picked up crystal clear transmissions from over 1,000 miles away. This thing hears and sees stations that most of our other radios either miss or can't pick up.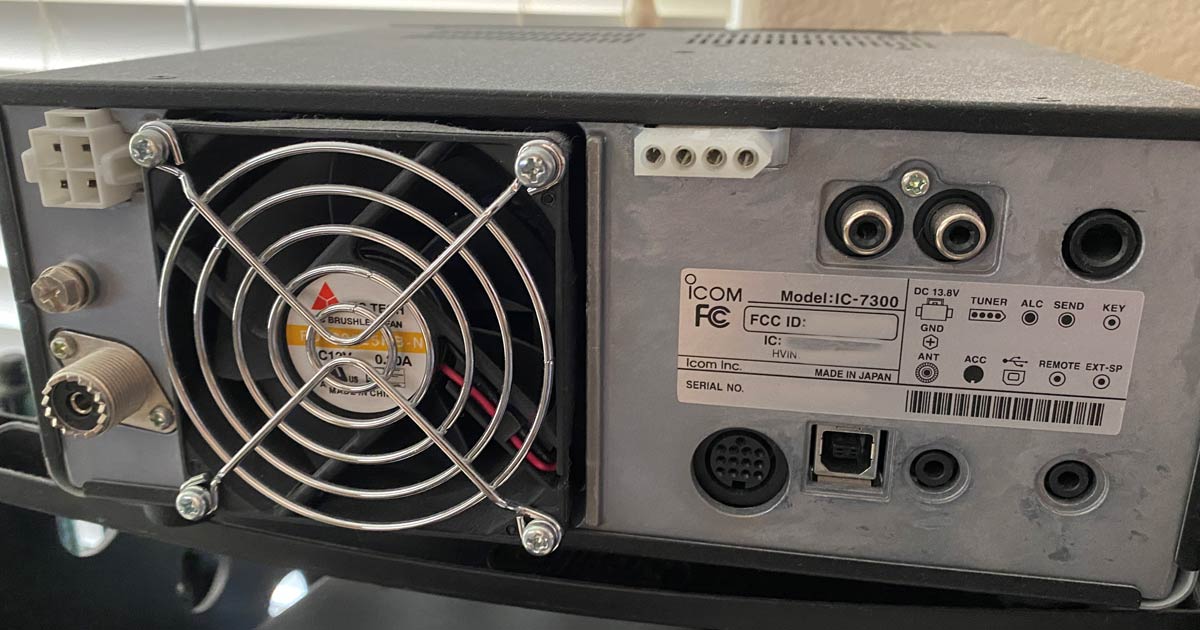 From a preparedness standpoint, one of the biggest selling points for us was this radio's ability to pick up weak signals that most other radios would miss. We found it was on par with the Icom IC-7610, but at a fraction of a cost of the 7610.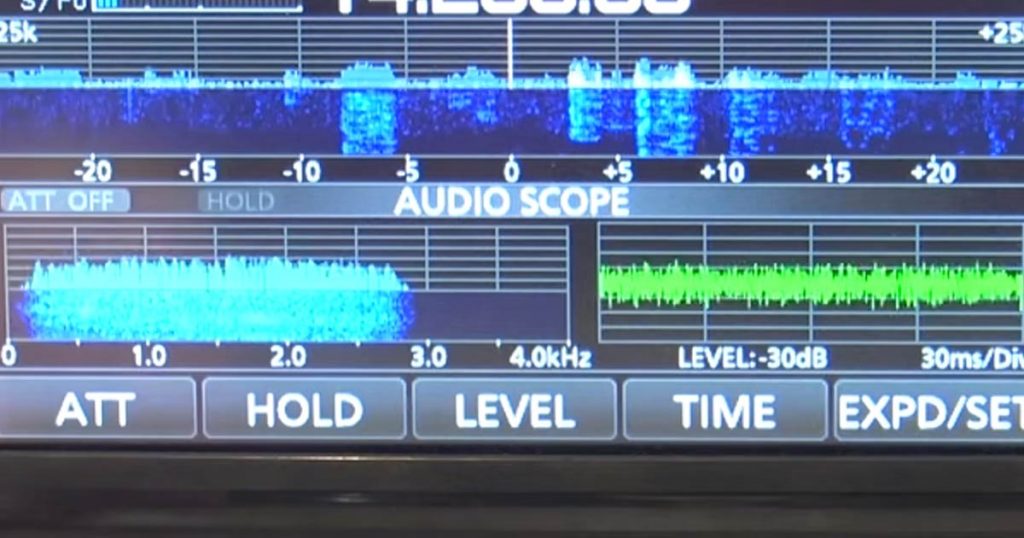 What we like about the Icom IC-7300
The receiver is very quiet and voices are incredibly clear. The Spectrum Scope is really helpful in finding weak signals. It also has an Audio spectrum so you can see the waveforms in real time both transmitting and receiving.
Solid all-around performance and good audio on TX and RX.
Noise reduction was absolutely beautiful and can make crappy signals sound like you are listening to FM radio.
What we didn't like about the Icom IC-7300
The User Manuals like many of the other ICOM manuals are crap and someone should have sent them to an editor before they were released! You are going to want to buy a third party manual or radio guide.
There is definitely a learning curve to figure out how to use all of the features of the 7300. For new users, hell even for some seasoned veterans, the radio can be a bit intimidating at first but with continued use it becomes a lot easier to use.
We have seen people mentioning the strong-signal overload or saying the radio is noisy. For us this wasn't really an issue once you understand the proper adjustment of the RF gain control. The RF gain control on this rig performs differently than a traditional setup. The rig is so sensitive that you will rarely need to put the gain at maximum 12:00 position.
Overall, the ICOM IC-7300 is an excellent transceiver with a wide range of features. It is a great choice for both new and experienced hams looking for a reliable and versatile radio that can handle a wide range of operating modes and conditions.
Icom IC-7300 Specs and Features
Frequency Range:
Tx: 1.800–1.999, 3.500–3.999, 5.255–5.405*, 7.000–7.300, 10.100–10.150, 14.000–14.350, 18.068–18.168, 21.000–21.450, 24.890–24.990, 28.000–29.700, 50.000–54.000
Rx: 0.030–74.800**
Mode: SSB, CW, RTTY, AM, FM

Output Power (HF/50 MHz):
SSB/CW/FM/RTTY: 2–100W, AM: 1–25W
Power consumption:
Tx: 21A (at 100W output power)
Rx: 0.9A typical (Standby), 1.25A (Maximum audio)
Antenna connectors:
SO-23SO-239 (50Ω)
Recommended Accessories and Add-ons
The Radio is pretty good to go out of the box, even the antenna tuner performed well enough that we didn't feel the immediate need for an external tuner. That being said, there are a couple of things that you will probably need.
Antennas:
We used two different antennas that worked well with this radio. But overall, as a good starting point, we like the MFJ-1778 G5RV Wire Antenna.
Power Supply:
Our primary base station power supply for all our radios is the Astron RS-35M-AP and is exactly what we would recommend for this radio set up.