We are living in a time where things have never been so uncertain, which makes being prepared for any situation vital to your survival. In times of disasters or emergencies when other forms of communication may fail, having a license can be a life-saver.
How Do You get a Ham Radio License?
Well, you really need to know your stuff. The Technician Class license exam serves as the introductory level of amateur radio licensing in the United States. This 35-question test is specifically designed to assess fundamental knowledge in areas such as radio frequency (RF) principles, regulatory requirements, and operating procedures.
We wanted to simplify the process, and help more preparedness minded people get into Ham Radio. That's why we're thrilled to introduce you to our latest book, specifically written to help you pass the exam required to obtain your Ham Radio License!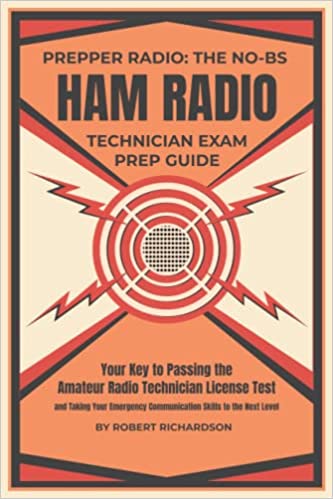 Authored by Robert Richardson, the visionary behind OffGridSurvival.com and HamRadioPrepper.com, "Prepper Radio: The No-BS Ham Radio Technician Exam Prep Guide" is your easy to follow guide to passing the Technician Class Amateur Radio test.
Packed with invaluable insights, step-by-step guidance, and real exam questions and answers, this book equips you with the knowledge you need to pass the Technician Class Amateur Radio (HAM RADIO) Exam.
No more tedious studying or confusing materials – In this book Richardson simplifies the learning process, allowing you to pass the test with confidence so you can get stated on your journey into the world of Emergency Communications. From understanding ham radio technology to mastering essential equipment and procedures, this guide covers it all, ensuring you'll breeze right through the exam on your very first attempt!
Unlock the power of Ham Radio and get your license with Prepper Radio: The No-BS Ham Radio Technician Exam Prep Guide.