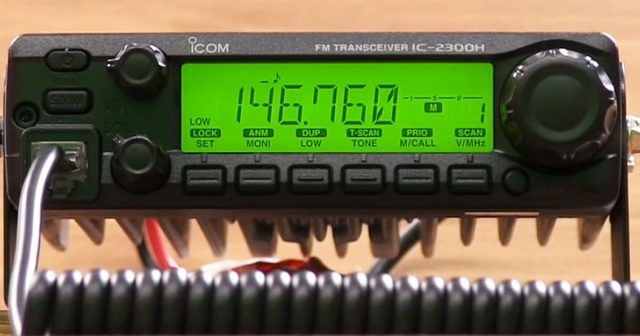 The Icom IC-2300H is an updated version of Icom's IC-2200H radio. The newer version has the same basic specs but has a smaller body making it great for those who have limited space in their vehicle.
The Icom IC-2300H is a single-band 2 Meter mobile radio that receives (RX) between 136 – 174 MHz and transmits (TX) between 144 – 148 MHz.
A Prepper's take on the ICOM IC-2300H
This little radio is tough! Thas IC-2300H is built to MIL-STD 810 G specifications including shock, vibration and temperature tests.
From a Preparedness Standpoint, here are some of the things we do like about the ICOM IC-2300H
The radio is tough as nails, and the mil-spec aspects of the radio make it a good choice for fieldwork as well as mobile use. Everything on the radio feels solid and well-built, an important consideration for any emergency radio.
Great audio report and good performance hitting long-distance repeaters.
The things we didn't like about this ICOM:
Maybe it's just the radio we tested, but when running at full power the most we could get out of it was 55 watts. While it probably isn't going to make a huge difference, I do like my radios to run as advertised so if it says 65 watts that's what I expect!
The stock mic is functional, but not great. It would probably be the first thing I replaced if I was going to use this radio fulltime.
ICOM IC-2300H Specs and Features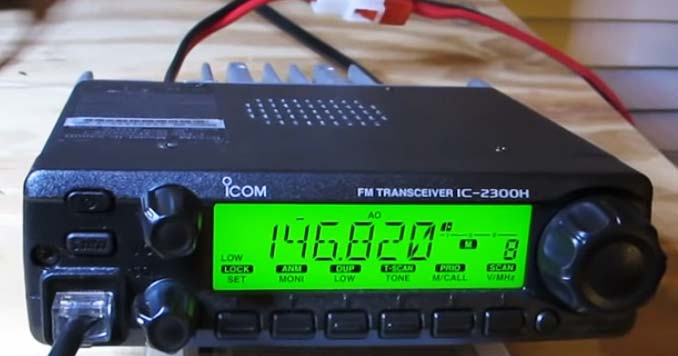 Frequency Coverage:
Transmit: 144 – 148 MHz
Receive: 136 – 174 MHz
Memory Channels:
207 Memory Channels
Output power
65 Watts
Recommended Accessories and Add-ons
Antennas
We paired the radio with the MFJ-1729 Magmount antenna. It's one of our favorite magmount antennas.
Cables If you don't want to manually program the radio out in the field then you are going to want to get the WCS2300-USB USB Cable & RT Systems Software IC-2300