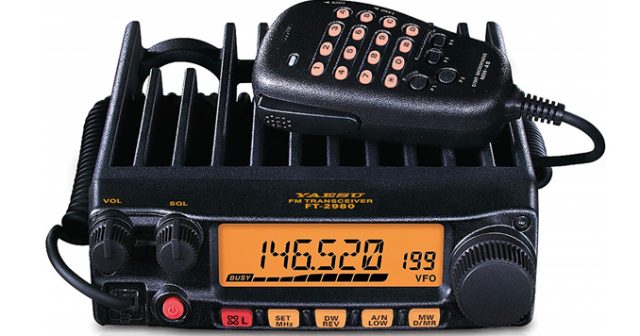 The Yaesu FT-2980R is a 2-meter single-band mobile ham radio that packs a lot of power (80 watts) and is built like a tank! Personally, I'm not a huge fan of single-band radios but there are some people out there who love them so today we are going to look at a heavy-duty radio that might be just what you're looking for.
A Prepper's Look at the Preparedness value of the YAESU FT-2980R:
Since most of what we care about on this site is the preparedness implications of buying certain radios and gear, it's hard for me to justify buying a single-band radio over something that can pull double duty, but that being said let's take a look at how valuable this radio may be in your emergency communications setup.
From a Preparedness Perspective, here are some of the features we liked about the YAESU FT-2980R
The biggest seller for me is how much power the radio packs, a hefty 80 Watts! From a preparedness standpoint that extra power is something that could mean the difference between making contact and not making contact, so it is one thing that could make us get over it being a single-band radio.
In all of our testing, it really was a good radio for both TX and RX. I'm sure the 80 Watts is a huge factor, but we were able to hit a lot of repeaters that were not accessible on some of our other mobile units.
Here is what we didn't like: about this 2 meter ham radio:
There was really only one thing that killed it for us, the fact that it's a single-band radio! Yes, maybe it has a slightly narrower front end filtering making it a little more sensitive than a dual-band rig but when it comes to preparedness I'm not really sure it trumps the ability to hit multiple different bands from a single radio.
YAESU FT-2980R Radio Specs and Features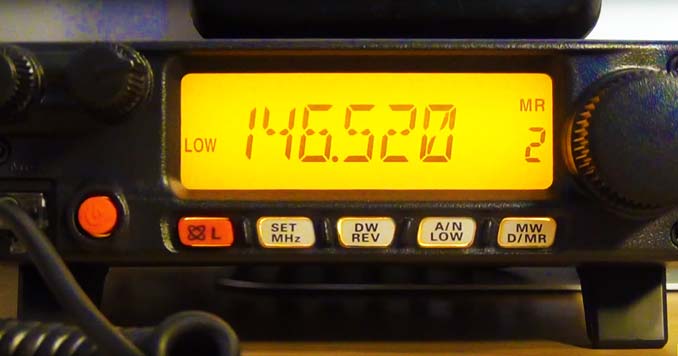 Frequency Coverage:
Transmit: 144-148 MHZ
Receive: 136-174 MH
Memory Channels:
221 total memory channels: 200 "regular" memories, 10 pairs of band-limit memories, and a "Home" channel that you can program to your main repeater or simplex frequency.
Output Power
80 Watts of Solid RF Power: Four selectable power output levels at 80/30/10/5 Watts.
Recommended FT-2980 Accessories and Add-ons
Antenna
We paired the radio with an MFJ-1729 Magmount antenna. Again, I like covering my bases so we went with an antenna that would work on more than one band.
Cables
If you don't want to manually program the radio then you are going to want to get the Yaesu FT-2980R Programming Software & USB Cable. We like keeping these programs on an old laptop so we can quickly reprogram the radio in the filed or during a bugout situation where you may have to access repeaters you normally wouldn't store in the radios regular memory.