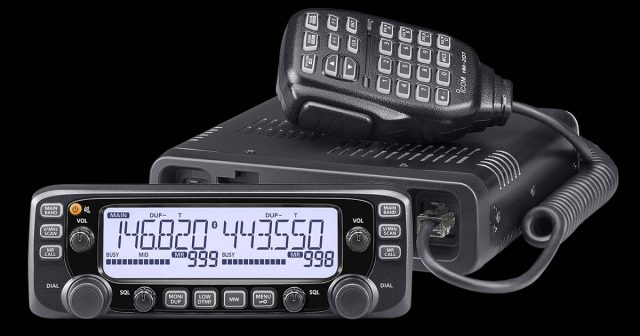 Today we are going to look at a radio that we like for both home base operations and mobile operations, the Icom IC-2730A. When it comes to finding a good base/mobile rig, there aren't a lot of good options on the market so we were glad to see Icom step up to the plate.
The Icom IC-2730A is a 50W dual-band radio that covers transmissions on 144–148, 430–450MHz and has a receive range of 118–174, 375–550MHz.
A Prepper's Look at the Preparedness value of the Icom IC-2730A
I love all my handheld radios, but there is no getting around the fact that every good emergency communication system should include a higher power mobile/base station. I own a couple of different mobile rigs, but one of my latest finds was the Icom IC-2730A.
We choose this radio for a couple of reasons, but primarily it had everything we were looking for: a lot of memory, a large display, crossband repeat and something that we felt comfortable using as both a base station and a mobile rig.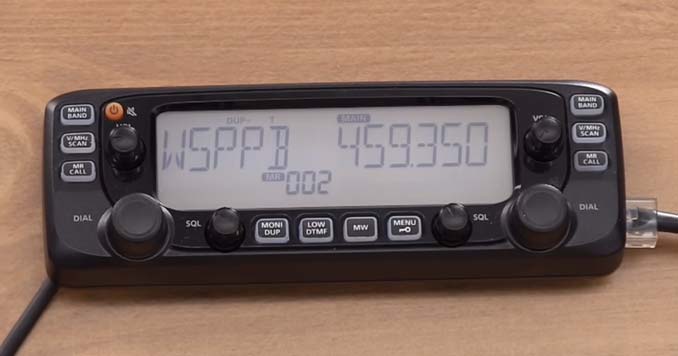 From a Preparedness Standpoint, here are some of the things we liked about the Icom IC-2730A
The faceplate is detachable which gives you a number of different mounting options in your vehicle. I can keep the radio mounted under a seat and the faceplate mounted on the dashboard which really helps if you don't want to start cutting into your dashboard.
The ability to listen to your group's designated emergency simplex frequency while at the same time monitoring a local repeater. A lot of SAR teams love this feature!
Great RX and TX.
A couple of things we didn't like:
We only had a few gripes about the radio, here they are…
Not a huge deal, but we had to manually activate the crossband repeat function. Kind of a pain in the ass, but also not the end of the world.
Come on ICOM… you couldn't include mounting bracket with the radio? Be prepared to buy one. That being said, as seen in the picture below and as noted in the video below there are so many mounting options with this radio it would have been hard to include something that was right for everyone.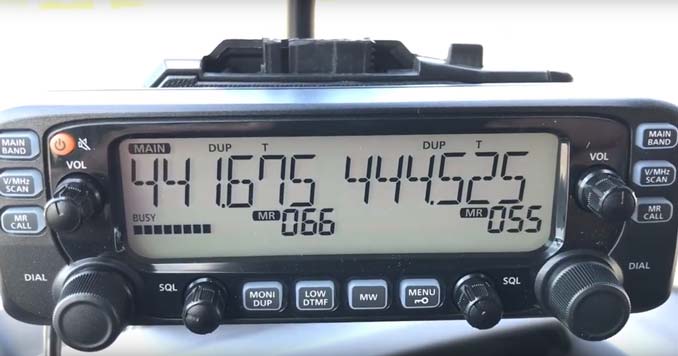 Icom IC-2730A Specs and Features
Frequency Coverage:
Transmit: 144–148, 430–450MHz
Receive: 118–174, 375–550MHz
Memory Channels:
1052 channels (including 50 scan edges and 2 Call)
Output power (at 13.8V DC)
50W, 15W, 5W
Recommended Accessories and Add-ons
The IC-2730A is a great radio, but again there are a couple of add-ons that we recommend to make this radio really great.
Antennas
For vehicle operations, we like the MFJ-1729 magmount antenna.
Power Supply:
When using the radio as a base station, we hook it up to an Astron RS-35M-AP. I usually run Anderson Power Poles on all of my radio so this plugs right in without having to worry about adapters.
Cables
The radio can be programmed manually, but we recommend getting a programming cable and programming software so you can quickly load your programmed frequencies without having to touch the radio. When using it for mobile ops, we keep an old laptop on hand to be able to quickly reprogram the radio out in the field.